Since the Mayas failed miserably in foretelling the Apocalypse, we'll take care of that: The world as we know it will end when the new
SKINFATHER
7", titled
Succession/Possession
, is going to drop via
LIFE AND DEATH RECORDS
. Expanding the Death Metal influences that were already present on their demo,
Succession/Possession
goes even a step further into that direction. If you wouldn't know better, you'd think that this EP was some lost gem from the glorious days of Swedish Death Metal, and not crafted in Southern California in late 2012. Therefore the excellent cover version of Unleashed's
Execute Them All
is the perfect closer of this three-song EP.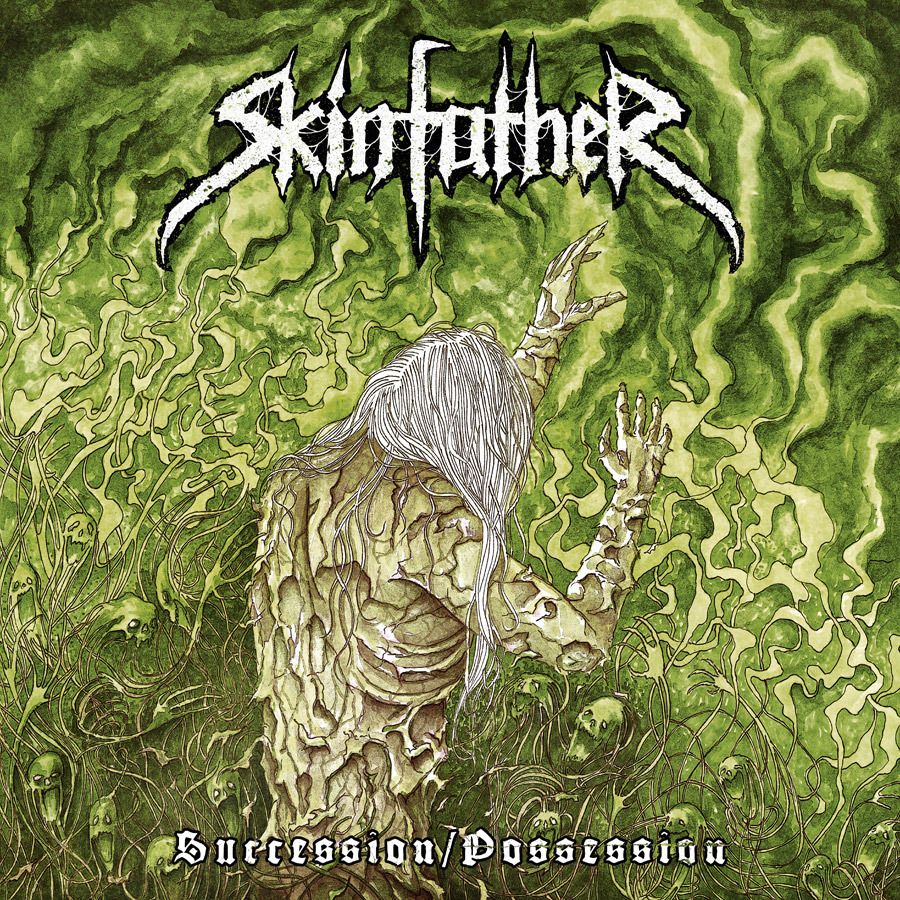 Succession/Possession has been recorded, mixed and mastered with/by Taylor Young, who also took care of bands like Nails, Twitching Tongues, Ruckus or Xibalba.
The first press of this 7" is limited to 300 pcs in total with 50 copies on green-black vinyl exclusively for pre-orders and 250 copies on black vinyl. There's also a nice pre-order package available, that delivers not only you to evil but also the 7" plus a shirt featuring the rad new SKINFATHER logo.
To pre-order the 7" or the whole package switch to lifeanddeathrecords.bigcartel.com and better start to flex you neck, because you're definetely not ready for the whiplash that will occur while banging your head to this slap of vinyl.
Like an ever flowing stream,
LADR